Tendering Loving Care ❤️
At Miki & Jane, we believe that jewelry is more than just an accessory — it's an expression of your unique style and personality. That's why we take great care in crafting each piece by hand with the utmost attention to detail. To keep your jewelry looking as beautiful as the day you first wear it, follow our simple care guidelines.
wear it well
How to Wear Your Jewelry
To keep your Miki & Jane jewelry looking as stunning as the day you received it, we recommend following a few simple care instructions. First, avoid wearing your jewelry while showering, swimming, or participating in any activities that may expose it to moisture (i.e., leave your M&J pieces at home before you hit the gym or the sauna). Chemicals found in lotions, perfumes, and hair products can also damage the finish, so be sure to apply these items before putting on your jewelry.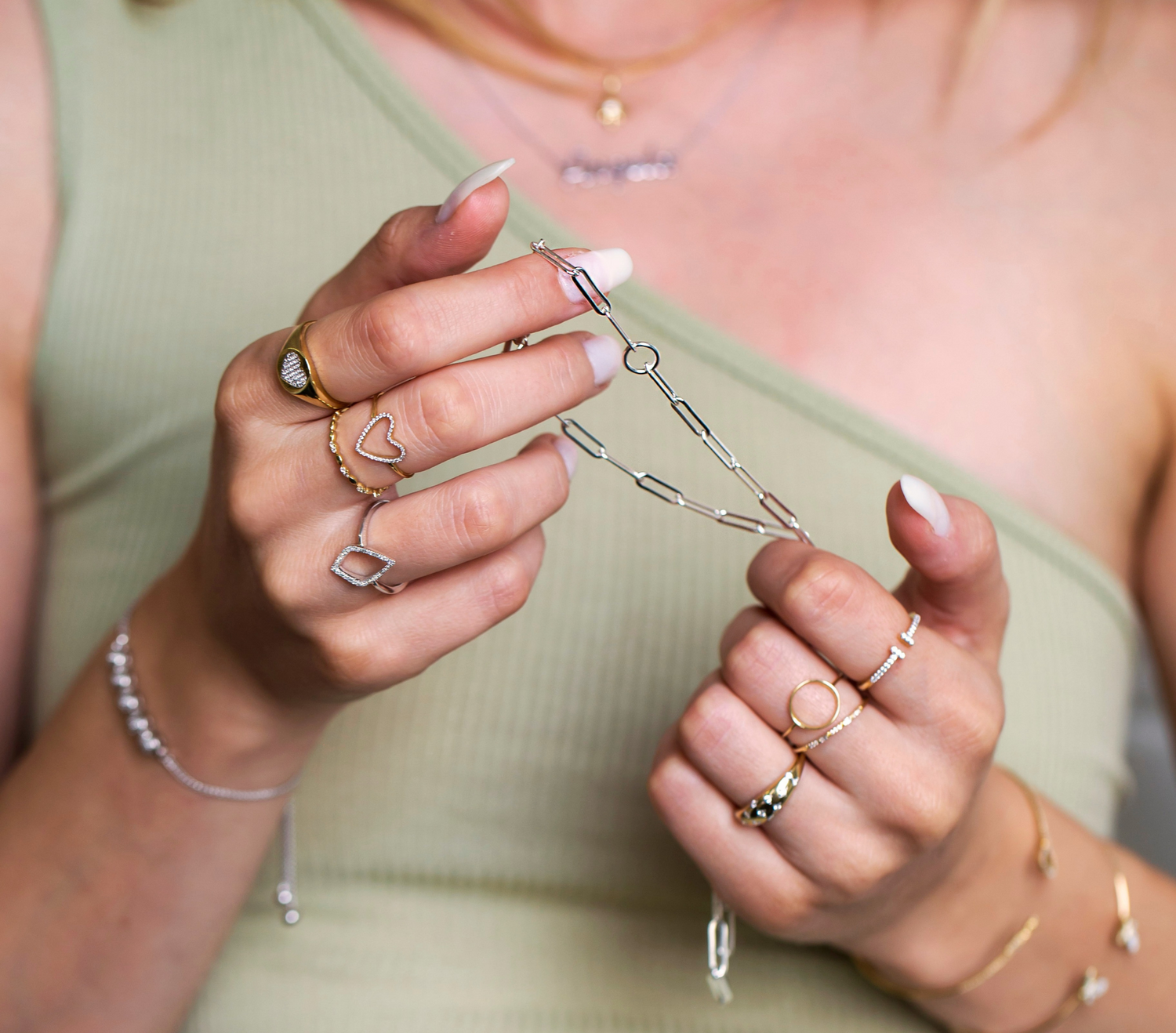 keep it safe
How to Store Your Jewelry
When storing your jewelry, we suggest keeping it in a dry and cool place, like a cute jewelry box or velvet pouch. Avoid exposing it to sunlight or extreme heat, as this can cause discoloration or warping. Pro tip: try not to store your jewelry close together. When metals and gemstones come into contact with each other, they can scratch (no thank you!).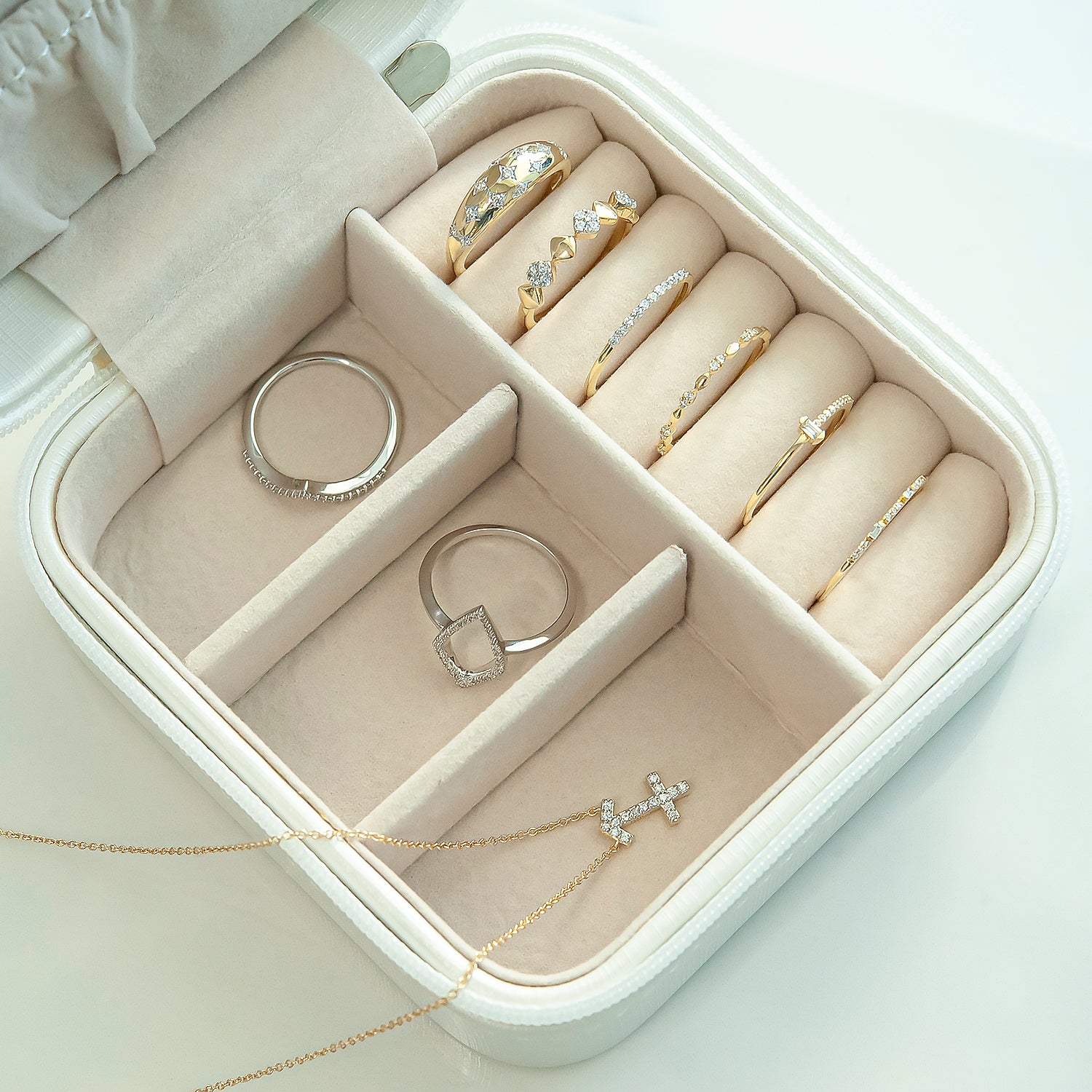 rub a dub
How to Clean Your Jewelry
When cleaning your Miki & Jane pieces, keep it simple. Use warm water, a bit of dish soap, and a soft cloth to remove any dirt, debris, or bacteria that tends to accumulate when you wear your favorite pieces, which leads to tarnishing. You can also keep your pieces looking great by simply wiping them down with a soft cloth at the end of each wear. And when your pieces need a little extra love, send them to the professionals at our sister company, Quick Jewelry Repairs.